SHIPPING
MADE
SIMPLE
Ship Simply reduces the complexity of order fulfillment by using intelligent software to streamline the shipping process. Thanks to its clean, accessible, and easy to learn platform, Ship Simply will help cut costs, ship more packages and save time!

58%
Average
Efficiency Increase
4.2
seconds
Average Time from
Scan to Print
77%
of All Major
Channels Supported
Blazing fast speed,
Incredible efficiency.
DEMO VIDEO
Ship Simply is a revolutionary cloud-based solution enabling manufacturers, distributors, and retailers to fulfill their orders from any sales channel regardless of shipment volume or type. Its pick, scan, pack, and ship automation drives efficiency and accuracy, saving your business time and money while enhancing your customer's experience. Ship Simply is configurable, scalable, and can easily be integrated to meet the needs of any small to medium sized operation.
The pick process is customizable to your business needs by
including product location, quantity, channel information,
and more - all in a single pick ticket!

Start the shipping process with a simple scan of the bar code
- Ship Simply will automagically find the highest priority order
and prepare it for fulfillment.

Multi-piece orders are a breeze with our intricate binning
logic. Once all the parts of the order have been scanned, Ship
Simply knows when that order is complete and generates the
corresponding pack slip and shipping label.

Ship Simply uses intelligent multi-carrier rate shopping to
find the most fiscally-friendly service based on that orders
specific requirements. Saving money has never been easier!
Intuitively Designed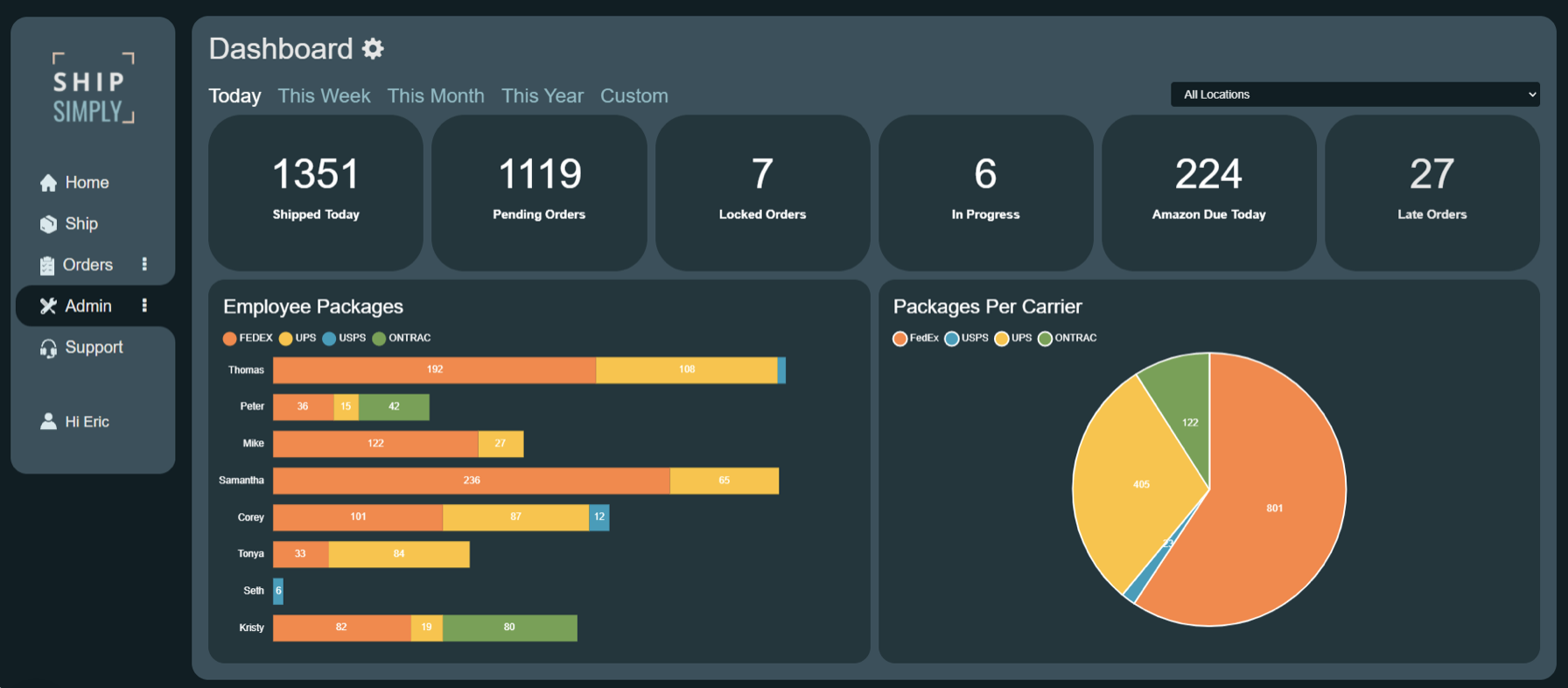 Our dashboard is designed to display information that will empower your shipping process. The dynamic charts and graphs show exactly how many packages each employee has shipped and how many go through a given carrier. It also displays order fulfillment information such as the number of pending orders and the amount of orders due today.
SIMPLE
Software to modernize shipping workflow
EFFICIENT
Drastically reduces the time from scan to print
AUTOMATED
Effortless one click fulfillment process
SCALABLE
Configurable to small or large business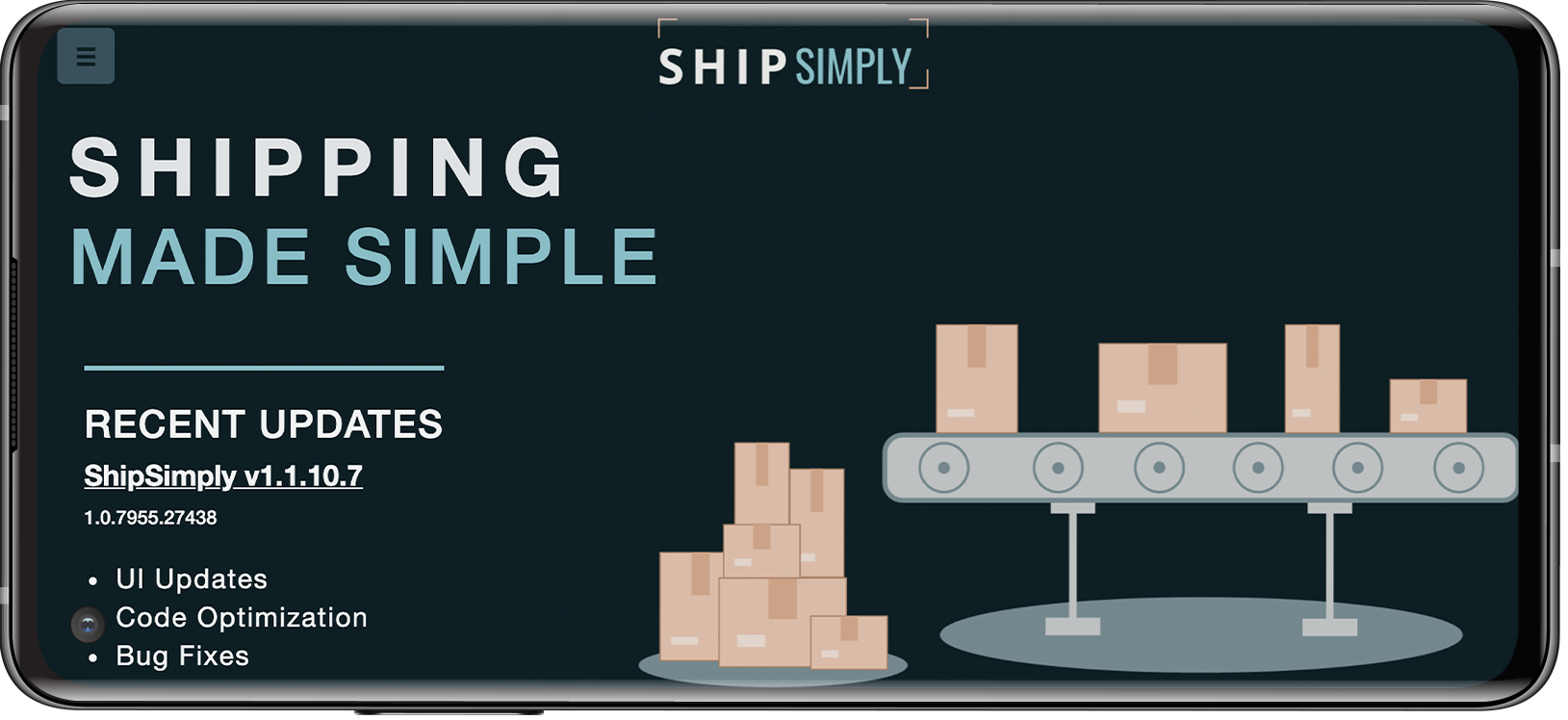 Mobile Friendly
See all the information you need to ship right from your mobile phone, including pending orders, shipped orders and our intuitive dashboard.
SHIP SIMPLY REVIEW
Kalmbach Feeds
"
Ship Simply is easy to use and the Ship Simply team has been great to work with. The process from downloading the orders to picking and packaging is very simple and efficient. Using Ship Simply we have been able to cut our shipping time per package by 68%. I would recommend this program to anyone looking for efficiency improvements.
"
Dan Goulding, Warehouse Manager
SHIP SIMPLY REVIEW
Pet Food Station
"
With a straightforward and easy to navigate design, I find myself able to ship significantly more packages with less down time. There are plenty of measures in place to ensure the shipping process is error proof, which is great for getting new warehouse employees up and running quickly. And less mistakes means happier customers, too!
"
Tara Fiori, Senior Warehouse Associate
SHIP SIMPLY REVIEW
Hearty Pet
"
Most of the time, the routine doesn't often go beyond a simple 'scan, pack, ship, repeat'. But when a customer calls with a last-minute change to their order, the process finding, resuming, and reprinting is no longer a hassle
"
Kelli Englemann, Warehouse Associate
Brands Already Using Ship Simply